Last updated: October 27, 2019
For current information, click 'What's on Now' (above)
HARVEST IS OVER, BUT WE'RE STILL OPEN!
Harvest may be over, but we're open everyday, year-round, and there's always something happening!
---
Hours
DAILY
9 am – 6 pm ( until Oct 31)
10 am – 5 pm (starting Nov 1)
---
What's Available Now?
What's Next?
---
Bog to Bottle Tour FAQ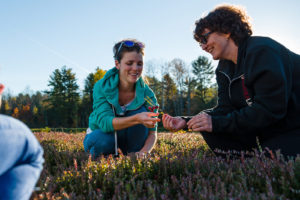 Everyday at 11, 1 & 3

guided walking tour of the farm
tutored wine tasting from dry to dessert
$17 adult (must be 19)

tour portion only:

$7 kids 3-12
free – kids under 3

allow 1 1/2 hours for tour & tasting
no reservations required
---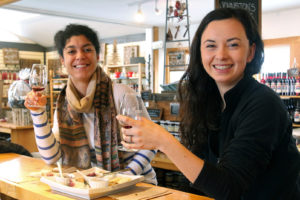 Wine Tasting FAQ
available as part of the Bog to Bottle Tour or on its own
discover Muskoka wines from dry to dessert
regularly, everyday

allow 30-45 minutes
$10 adult (must be 19)

no reservations required
---
Trail FAQ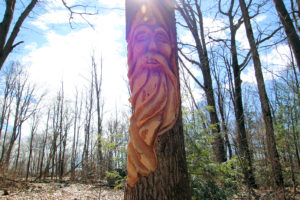 Farm access (beyond the store/café area) requires a trail pass
Includes access to over 10 km of marked trails with unique features and surprise discoveries
Great time for wildlife sighting!
pets on leashes permitted
---
FAQ
What will I see?

That depends. As a working farm, what we do depends on timing, weather, staffing, equipment breakdowns, etc. The good news is, we offer visitors lots of ways to learn about what we do – tours, wine tasting, trails and more.

Do you serve food?

In McArthur House, we offer a light menu of gourmet grilled cheese, cheese plates, cookies, muffins and, of course, wine & cider! We have indoor and outdoor seating.

Are pets allowed?

pets on leashes are welcome, just not in the buildings

Is there an entry fee?

There is no charge to come to the store/café area of the farm, but there are fees to explore the farm and participate in activities

Do you charge for parking?
Stay, Eat & Play: here are two great sources for area information:
Do you accept credit cards?

Yes, Debit, Visa and MasterCard are all accepted

Do you have washrooms?