Spring is the best time for wildlife sighting! Maple season is now over, but there's still lots to do here. Read on!
Hours
DAILY 10 am – 5 pm
Season Highlights:
Best time for wildlife sighting!
Forest floor comes alive with wild leeks, trilliums, Dutchman's breeches and more!
Mud-licious and puddle-wonderful! (so wear appropriate footwear!)
Daily Bog to Bottle Tour includes spring sights and samples
Trails include lots of unique features
Spring Menu – featuring maple flavours
Trails
Hiking Trails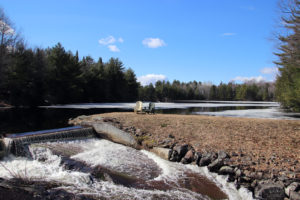 OPEN – spring conditions (mix of bare ground, mud and puddles)
Conditions are weather dependent
11-4 daily (weather permitting)
Bog to Bottle Tour FAQ
Everyday at 11, 1 & 3
Guided walking tour (30-45 minutes) that includes maple harvesting

dress for the weather and for walking on snow/mud

Tutored wine tasting (30-45 minutes)

sample wines from dry to (maple!) dessert

$15/adult

$7 kids under 19 (tour portion only)
Trail FAQ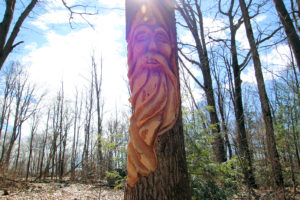 over 10 km of marked trails with unique features and surprise discoveries
open (weather permitting):
pets on leashes permitted
conditions are weather dependent
FAQ
Do you serve food?

We offer a light menu of gourmet grilled cheese, cheese plates, cookies, muffins and, of course, wine & cider! We have indoor and outdoor seating.

Are pets allowed?

pets on leashes are welcome, just not in the buildings

Is there an entry fee?

There is no charge to come to the farm, just fees for activities

Do you charge for parking?
Do you have sheltered areas?

Yes. McArthur House – the original family home – has cafe-style seating (please, no picnics – picnic tables are available outside)

Stay, Eat & Play: here are two great sources for area information:
Do you accept credit cards?

Yes, Debit, Visa and MasterCard are all accepted

Do you have washrooms?
What about crowds?

we have never had to turn anyone away, but there are times the farm can be quite busy and parking hard to find
it is always possible to park down the road if the farm lots are full
weekends are busier than weekdays; beautiful weather tends to bring crowds
we can't always predict crowds, but we will always do our best to serve you!