Scroll down for reservation form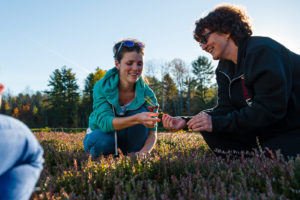 Bog-to-Bottle Tour
Available Year Round
Year Round
Daily @ 11, 1 & 3
$15.00/pp + tax
Tour and taste on a guided journey from cranberry bog to award-winning wine. There's always something new to discover as seasons and vintages change.
Reservation or Drop In
(Note: During our four harvest weekends (two weekends before Thanksgiving, Thanksgiving & Bala Cranberry Festival) the Bog to Bottle Discovery is Drop In only.)
Cranberry Plunge
Fall Harvest Fun!
Wade into a sea of cranberries!
Stay tuned for 2018 dates & times!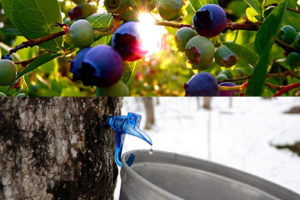 Seasonal Highlights
More reasons to visit!
SUMMER
July 21 – September 9, 2018
Discover this cranberry cousin as the Bog to Bottle Tour includes a guided walk to Blueberry Hill followed by special blueberry sampling!
SPRING
March – April
Check out this golden harvest as the Bog to Bottle Tour takes in the sugar bush with special maple tastings, from sap to syrup to wine!
Reservation or Drop In
Reserve Your Tour