The Cranberry Plunge
Do you love cranberries so much you want to wade in them? Are you looking for an amazing fall photo op? Do you want to feel like a real cranberry grower?   Then you need to take the plunge!
The Cranberry Plunge is one of our most popular harvest activities. So what is The Cranberry Plunge? We're glad you asked!
You bring the people, the camera (and maybe dry socks – just in case!) and we'll do the rest. We'll set you up with chest waders (the size selection is limited, so be prepared for one size fits all!). Wade in a sea of floating cranberries and take pictures of your cranberry love.
Details, details:
2018 Availability:
Weekends (Drop in ONLY):
10 am – 4 pm

Sept 29-30
Oct 6-8
Oct 12-14
Oct 20-21
Weekdays (By Appointment ONLY):
Price – $12/person, $8 for kids 12 and under.
Children must be accompanied by an adult.
Remember what we said about one size fits all? We really meant it! We don't have children's sizes, but look how cute they are! For safety, children must be at least 4′ 6″ (137 cm) to manage chest waders in the deep water.
Is there a special occasion you want to celebrate? We'd be happy to try and help!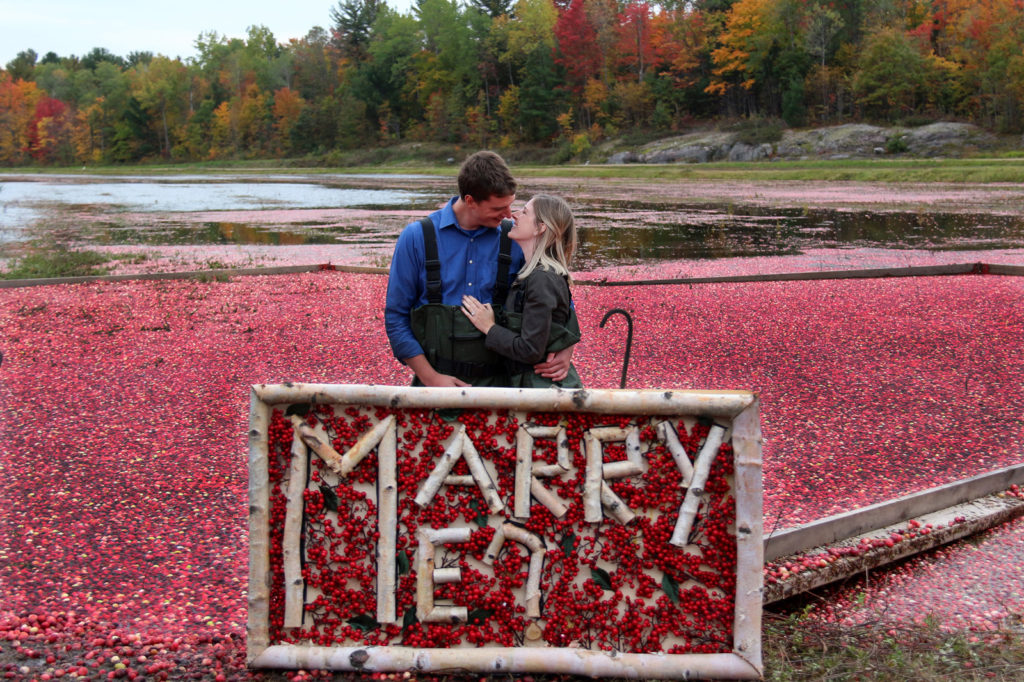 So what are you waiting for? Take the plunge!