People are the best part about what we do. From the visitors who come back to see us year after year,
to the staff that become part of our harvest family.
Here are just a few of the faces that might greet you when you come for a visit.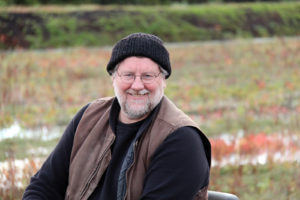 Murray Johnston
Proprietor/COO
Murray was born on the farm and has spent his life continuing his father's legacy of growing quality fruit. Murray studied agriculture at University of Guelph and is passionate about responsible, sustainable growing practices. He insists that this care shows in the quality and flavour of the wines he produces.
Favourite wine: Cranberry, of course!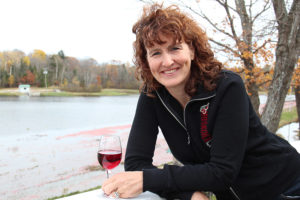 Wendy Hogarth
Proprietor/CEO
Wendy's fascination with cranberries led to welcoming visitors to the farm to share her discovery. Her passion for 'taste of place' led to founding Muskoka Lakes Winery after completing sommelier training. Undergraduate degrees in tourism and education, along with an MBA from University of Guelph, keep her thinking about what to do next!
Favourite wine: Muskoka Red.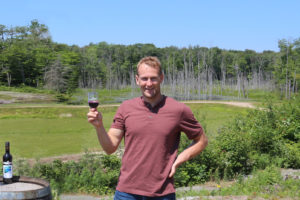 North Johnston
Sales Manager
North is the third generation of Johnstons to work at the farm. Having completed studies in Environmental Management at Lakehead University, he has joined the team as Sales Manager. He's responsible for off-site wine, cranberry and cranberry product sales. You'll also see him at wine shows!
Favourite wine: Blueberry Wine.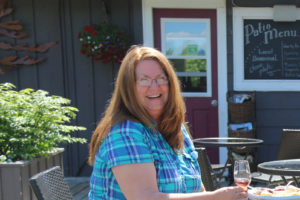 Lesley Commandant
Customer Service Manager
Lesley's is the friendly voice at the end of the phone. She takes orders, answers questions and sometimes greets you in the store! Lesley is the glue that holds us all together and we rely on her calm ability to solve problems and find lost things.  She's passionate about what we do here, and excels at making sure customers and visitors get outstanding service.
Favourite wine: Red Maple Dessert Wine.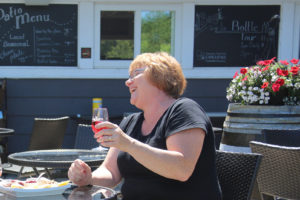 Jean-Ann Baranik
Retail & Customer Experience Manager
Jean-Ann's laughter can be heard all over the farm. She wants guests to have an amazing time, no matter what they visit for – tours, wine tasting, hiking, skating, or shopping. She's always on the look out for new, local goodies to carry in our store and new ways to 'wow' visitors!
Favourite wine: Georgian Bay Rose.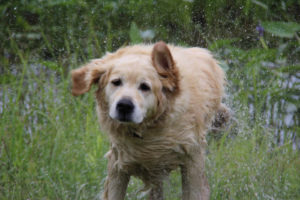 Trooper
Head Tour Guide
Trooper is a Golden Retriever who loves greeting visitors! Let him take you on a tour of the farm. Along the way, he will identify points of local interest and try to make your visit an enjoyable one.