Last updated: Fall, 2017
For current information, click 'What's on Now' (above)
Harvest is our most exciting time of year! With so much to do, we put together a 'Top 10' list of reasons why you'll want to come check out the fun! Cranberries are grown and harvested like no other crop in the world. If that's not reason enough, they're one of the few fruits native to Canada; what better way to celebrate Canada 150! It's also the time of year when Muskoka is decked out in beautiful fall colours. Want to know more? Read on!
#1 Wagon Tour
Our wagon tour has been running every harvest since 1985. As you journey around the farm in our tractor pulled wagon, a guide explains all about cranberry growing and harvesting. A tour takes about 20-25 minutes and is packed full of interesting information! For a schedule of tractor times, check out our event calendar. For prices and more harvest information, click here.
#2 Wine Tasting
We founded Muskoka Lakes Winery because we wanted to put Muskoka in a glass. We use locally grown fruit to craft wines from dry to dessert. A tutored wine tasting includes the full range of wines from Muskoka along with an explanation of how they're fermented. Taste Muskoka!
#3 Cranberry Emporium
In our store, we pay homage to all things cranberry. Of course, the most important thing in our store during harvest is just-picked cranberries! Next to that, our wines are a must. We also feature preserves, dried cranberries, candles, gifts and local goodies – all with a cranberry, Muskoka or local twist. Our store is one-of-a-kind and a great place to browse!
#4 Hiking Trails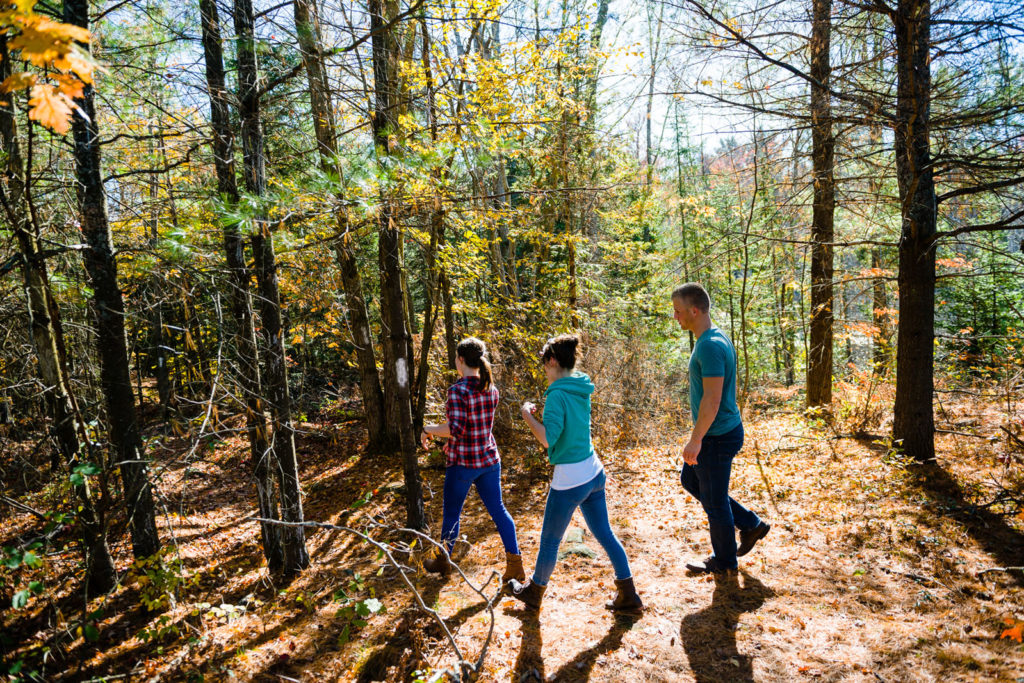 Fall is a beautiful time of year to explore the Muskoka wilderness. Our 350 acre farm has over 10 km of trails wandering through it. If you're looking for a bit more excitement, we have 3 geocaches hidden on the farm for you to find. Don't you think it's time to get outside? For more information on our trails, click here.
#5 Cranberry Plunge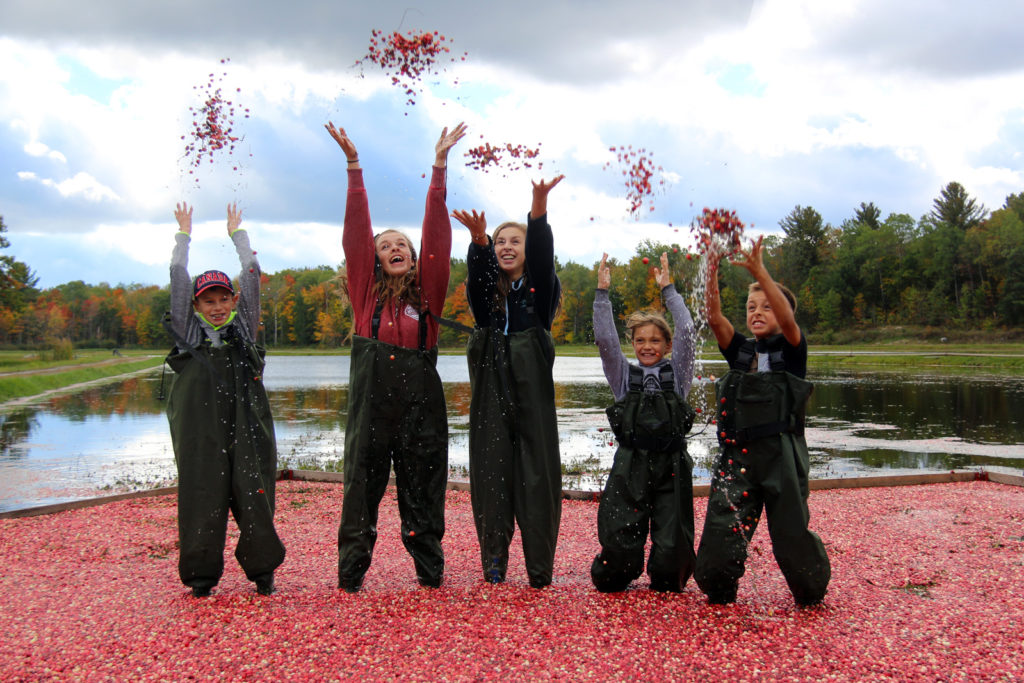 What a great way to celebrate cranberries! Get on a pair of chest waders and splash around in a sea of bright, red fruit. We provide the waders, the water and the cranberries. You provide the smiles! For more information, click here. For the harvest event calendar, click here.
#6 Packinghouse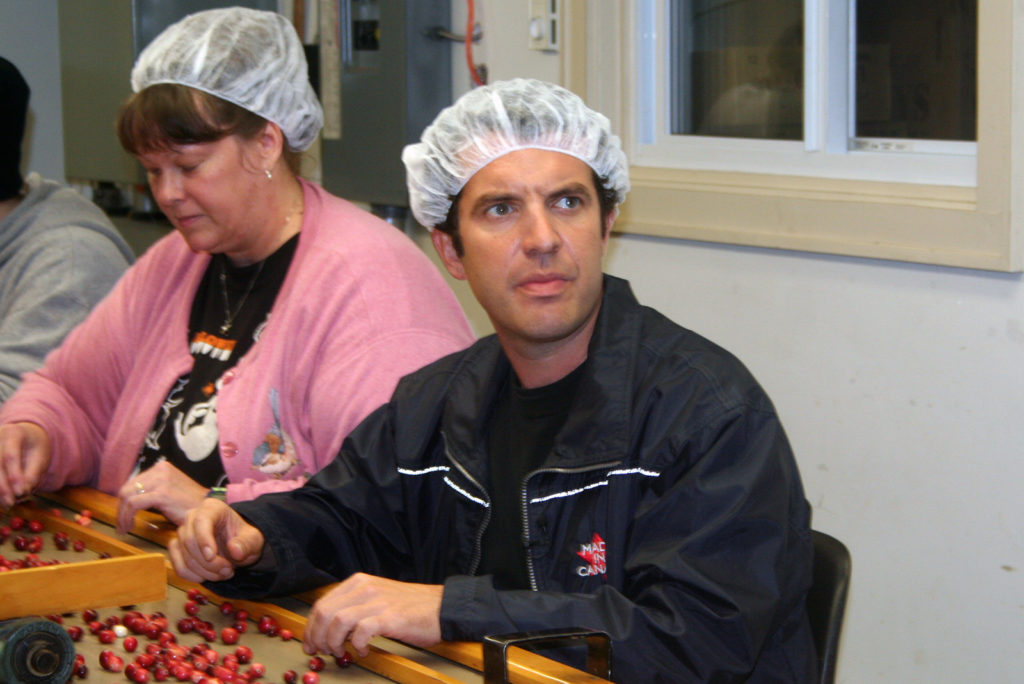 From the back of our store, you can peek into the packinghouse to see how cranberries are sorted, graded and packaged. If you're lucky, you might spot someone famous! For Rick Mercer's visit to the farm, click here.
#7 Harvesting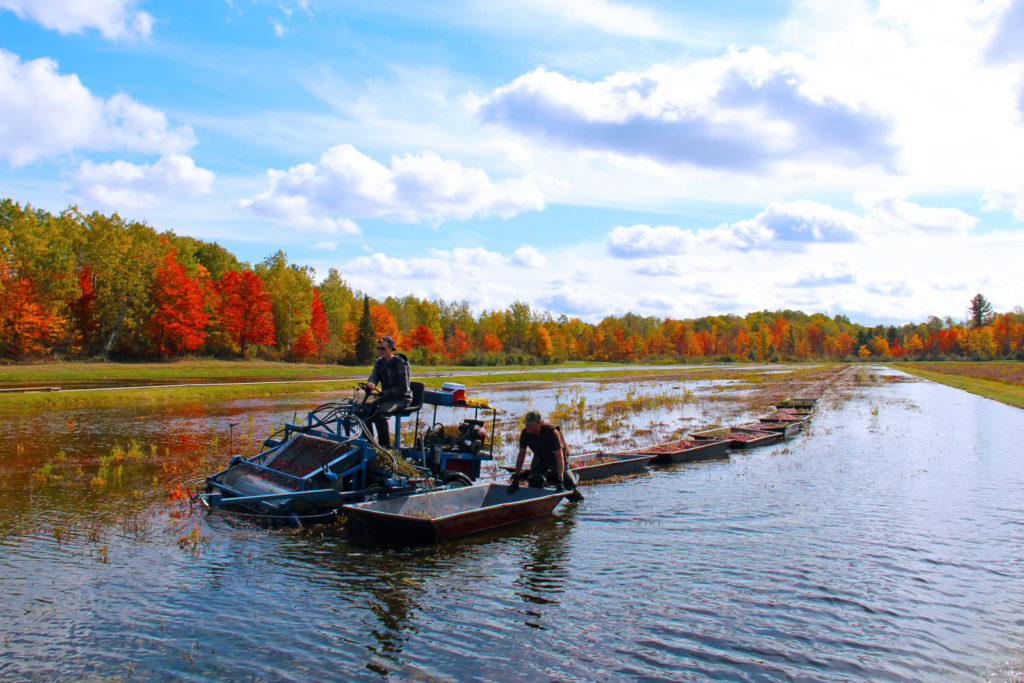 What crop gets flooded to pick, but doesn't grow in water? Cranberry harvest is so cool! We have three different ways of picking cranberries – dry rake, wet rake and beating. As a working farm, what we do on a given day is always changing. That makes every visit a surprise!
#8 Cranberry Cafe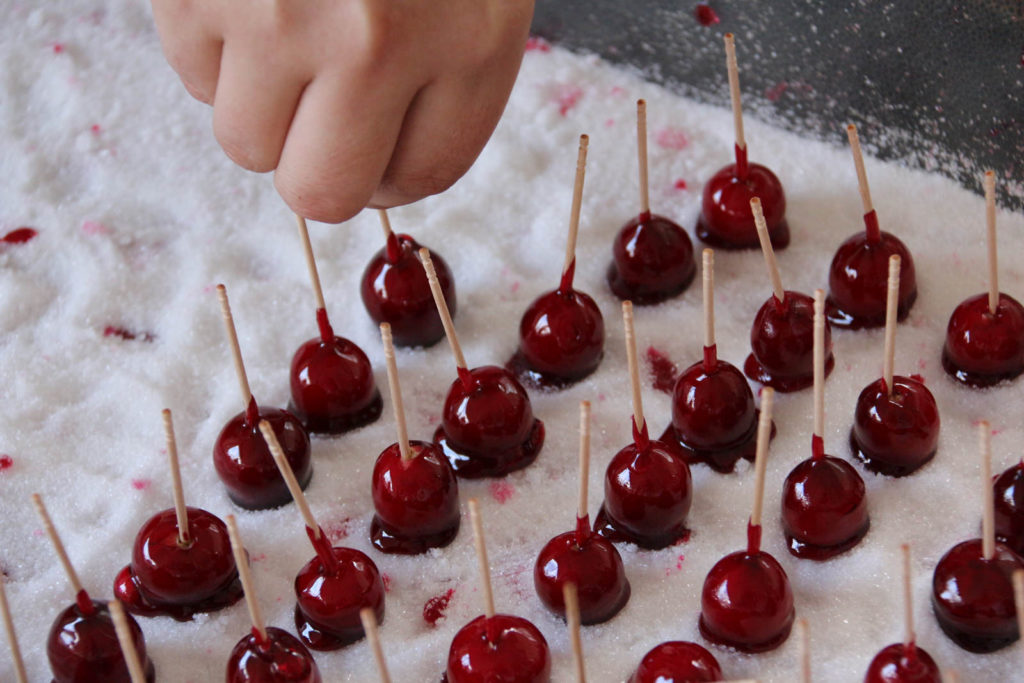 Candied cranberries are only available two weeks a year. This year, the Cranberry Cafe will be open from Sept 30 – Oct 15. The Cafe also serves peameal bacon on a bun with cranberry chutney and cranberry sausages. Our mouths are watering already!
#9 Helicopter Rides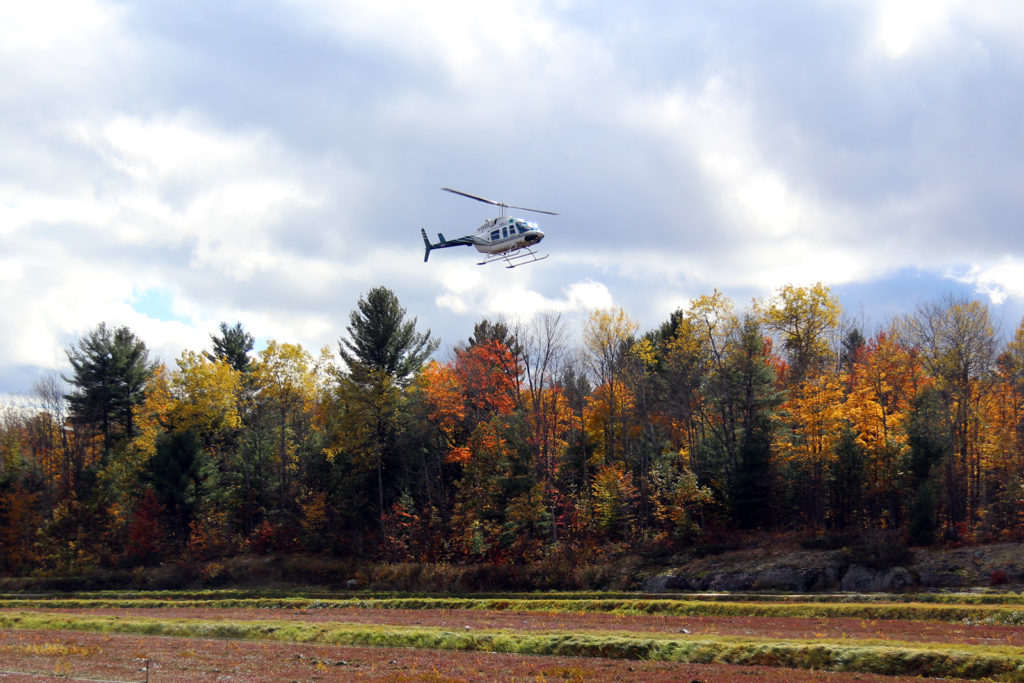 Seeing Muskoka in fall from the air is breathtaking. And the large window provides an amazing vista of blue lakes and blazing autumn trees. This opportunity is only available three weekends a year (weather depending) so start planning now! For our harvest event calendar, click here.
#10 Critter Catching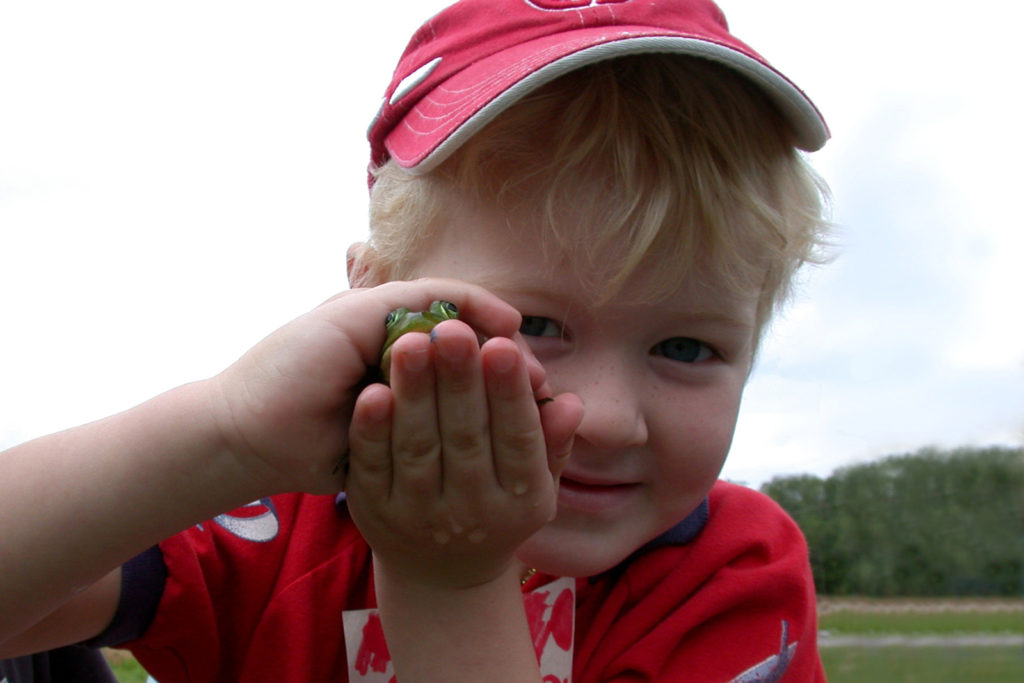 There is lots for kids to discover here. Part of a Kids' Trail Pass includes use of a net for critter catching. The farm is full of critters that can be caught, examined and released. We also offer a Kids Tour that includes a puzzle kids can solve. Of course, there's also all the other fun harvest activities to do!
Can you tell harvest is our favourite time of year? See you on the farm!