Last Updated: May, 2020
Last year, we renovated the original family home into a café. This year, we're using the kitchen to make delicious, locally sourced meals to go! Everything is chef-prepared and inspired by what grows in Muskoka.
Our goals are simple: source locally, give it some Muskoka style (which often means using cranberries, but not always!), and make it easy for our customers to enjoy delicious food!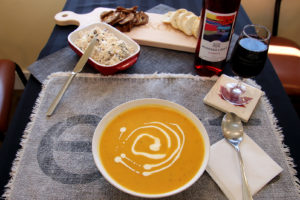 Soups & Starters
Try Tomato Basil Bisque (with bacon as the secret ingredient!) or Spicy Butternut Squash Soup (jalapenos provide some heat). Or, heat and serve our Bacon Cranberry Walnut Dip – a real crowd pleaser!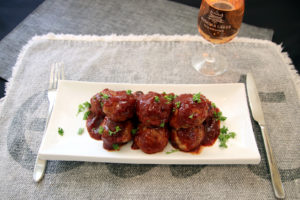 Mains
Spicy Turkey Meatballs with Cranberry Glaze can be served as an appetizer or a main course. Turkey and Dumplings is pure comfort food, not to mention delicious.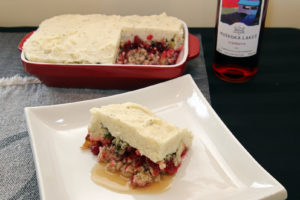 Or, try our own invention – Farmer's Turkey Dinner Pie. It's an all-in-one turkey dinner with layers of turkey, cranberry sauce, stuffing, and mashed potatoes – our own take on Shepherd's Pie!
Smoked Goat Cheese Alfredo with Turkey Sausage is a delicious combination of Smokin' Goat Aged Cheese, turkey sausage and penne pasta. Yummy!
All the turkey we use is from our friends at Hayter's Farm in Dashwood, Ontario.
Check out our freezer here. We're always adding new things, so check back often!