Last Updated: Sept 23, 2022
FRESH CRANBERRY UPDATE: Warmer weather has delayed harvesting as we wait for the colour to improve. Fresh cranberries should be available later next week! Watch here for updates! (Yes, we have frozen cranberries available)
Weather: Activities and harvesting operations carry on rain or shine! Muskoka Weather
---
Hours
Sept 24-Oct 23: DAILY 9 am to 6 pm
Oct 24 onward: DAILY 10 am to 5 pm
Did you know? We're open 363 days a year!! (We close Dec 25 & 26)
---
Harvest Activities & Pricing (Sept 24 to Oct 23)
---
Weekends & Weekdays
Weekends are All Inclusive with our All Access Pass!

pass includes Wagon Tour, Tutored Wine Tasting, Cranberry Plunge, Trail Access and reserved parking

Weekdays are à la carte

choose the activities you want and book each separately

Everyday enjoy Wine & Cheese on the Patio
Wednesdays – Wagon Tour, Wine Tasting & the Cranberry Plunge are not available on Wednesdays, but we are open!
---
Plunge FAQ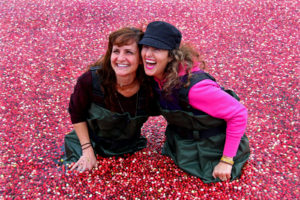 Sept 24 – Oct 23
part of the All Access Pass on Weekends
Cranberry Plunge (mornings) available early on weekends
can be booked as Cranberry Plunge – Weekdays during the week
we supply the chest waders, you bring the camera

maximum hip width of waders is 55″

10-15 minute walk (with a short, steep hill) to get there
allow 30 minutes at the Plunge
must be 4′ 6″ tall to participate
---
Wagon Tour FAQ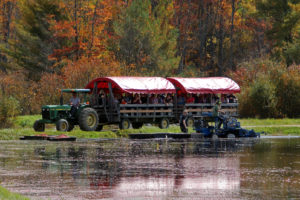 ---
Wine Tasting FAQ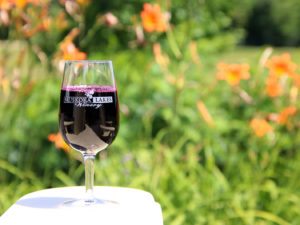 sample wines from dry to dessert
part of the All Access Pass on Weekends
can be booked as Wine Tasting – Weekdays during the week
allow 30 minutes
must be 19 or older
This is the 'Bottle' part of our signature 'Bog to Bottle Tour'
Wine & Cheese on the Patio also available
self-directed flight of 4 wines & wine by the glass also available
---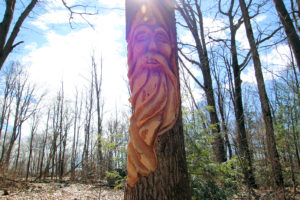 Trail FAQ
part of the All Access Pass on Weekends
Can be booked as Farm & Trail Access – Weekdays midweek
Farm access (beyond the store) requires a farm/trail pass
Includes access to the cranberry bogs and over 10 km of marked trails with unique features and surprise discoveries
pets on leashes permitted
---
Food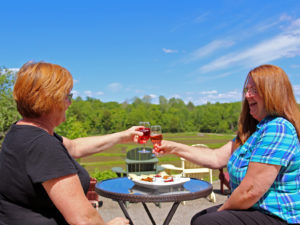 Book Wine & Cheese with preferred seating on our Patio overlooking the Old Marsh.
Local fare (cheese plates, hummus, salsa and other goodies) are available from our Café take-out window.
On Wednesdays, pre-packaged snacks & goodies are available through our store.
Enjoy in designated areas with a flight of 4 wines, or a glass of wine, cider or spritzer.
No outside food is permitted on the farm. Picnic sites are available at Jaspen Park in Bala.
---
Shopping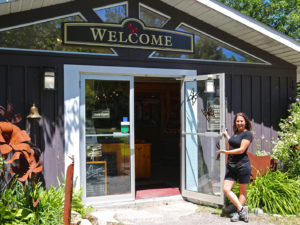 Open DAILY 9 am to 6 pm
fresh cranberries available soon!
parking is free but limited to 1/2 an hour
---
Parking FAQ
Parking on the road is not permitted (according to Township bylaw – those parking on the road will be towed). Access is limited to farm parking lots only.
shopping
bookings

reserved parking is included with bookings
Bala Cranberry Festival FAQ
To avoid disappointment, please note that procedures have changed!
Shuttle buses will NOT be running between farm & town
Information about events in town can be found on the Bala Cranberry Festival website
Tickets for events in town may be purchased here
Our activities must be booked via our website – when we reach capacity we cannot accommodate drop-ins. We have limited parking for shopping, and all other parking requires a booking. Parking on the road is not allowed by Township by-law.
General FAQ
Will I see floating cranberries?
You may see:

cranberries being dry harvested (without water – usually early in the harvest season)
cranberries being picked with our Getzinger retracto-tooth picker (with water into shallow boats – usually mid-season)
cranberries being 'beaten' (cranberries floating on the water – usually late in the harvest season after Thanksgiving weekend)
cranberries growing on low vines
cranberries being loaded for transport to the packinghouse
cranberries going through the packinghouse (mills, hand sorting, packaging)

Do you serve food?

Our café take-out window is open weekends
Weekdays, pre-packaged snacks and goodies are available in our store
wine, cider and spritzer by the glass and wine flights also available
No outside food is permitted on the farm

Are pets allowed?

pets on leashes are welcome outside

Is there an entry fee?

There is no charge to come to the store, but there are fees to explore the farm and participate in activities

Stay, Eat & Play: here are two great sources for area information:
Do you accept credit cards?

Yes, Debit, Visa and MasterCard are all accepted

Do you have washrooms?

washrooms are porta potties during our harvest season (kinder to our septic system)

hand washing stations and sanitizer will be available in various locations