Last updated: September, 2016
For current information, click 'What's on Now' (above)
Muskoka's fall colours are unforgettable. In fact, they're so breath taking, Muskoka was voted the #1 place in Canada to watch leaves change in autumn.
Here at Johnston's Cranberry Marsh, the changing landscape is even more dramatic as the backdrop for the cranberry harvest. Crimson cranberries, combined with flaming reds, oranges and yellows make an incredible sight – not to be missed.
We often get asked to predict the changing colours. This diagram will give you a rough idea of how we predict they will change.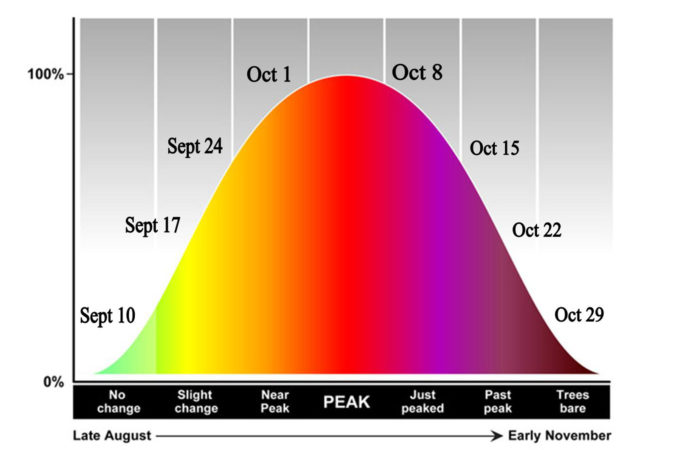 We always warn people, though, that the colours can change quickly. We have a red maple tree that indicates when the colours are reaching their peak. In a matter of days, here's how it can change. The first picture was taken on September 28, 2016. The second was taken on September 30, 2016.
Here's another example of how the landscape changes on our Old Marsh.
During three of our harvest weekends (the weekend before Thanksgiving, Thanksgiving weekend and Bala Cranberry Festival weekend) we have helicopter rides taking off from the farm. Seeing Muskoka's fall colours from the air is something you'll never forget.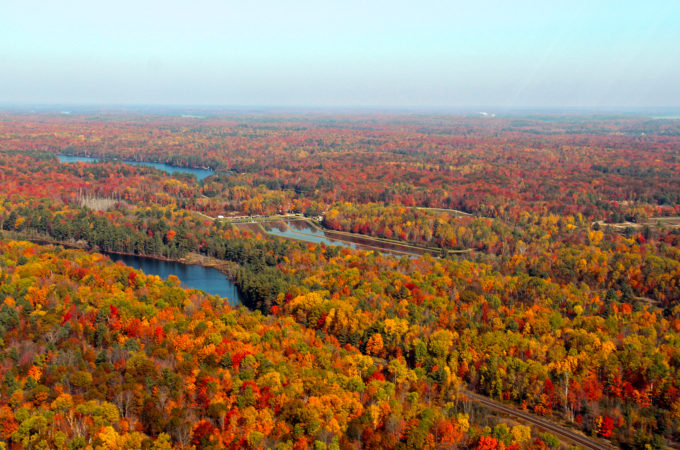 For more information on helicopter rides, click here.
For other things to do in Muskoka, check out the Ontario Fall Colour Report.
Just to prove it's worth the trip, check out a few more pictures of harvesting cranberries against Ontario's changing fall colours.