Last updated: April 23, 2017
For current information, click 'What's on Now' (above)
Spring is a great time for hiking in Muskoka's wooded wilderness. Our trails are open and well marked. There may be some wet patches, but, with the leaves off the trees, wildlife sightings are much easier. Sometimes, you even get to see a cow moose and calf: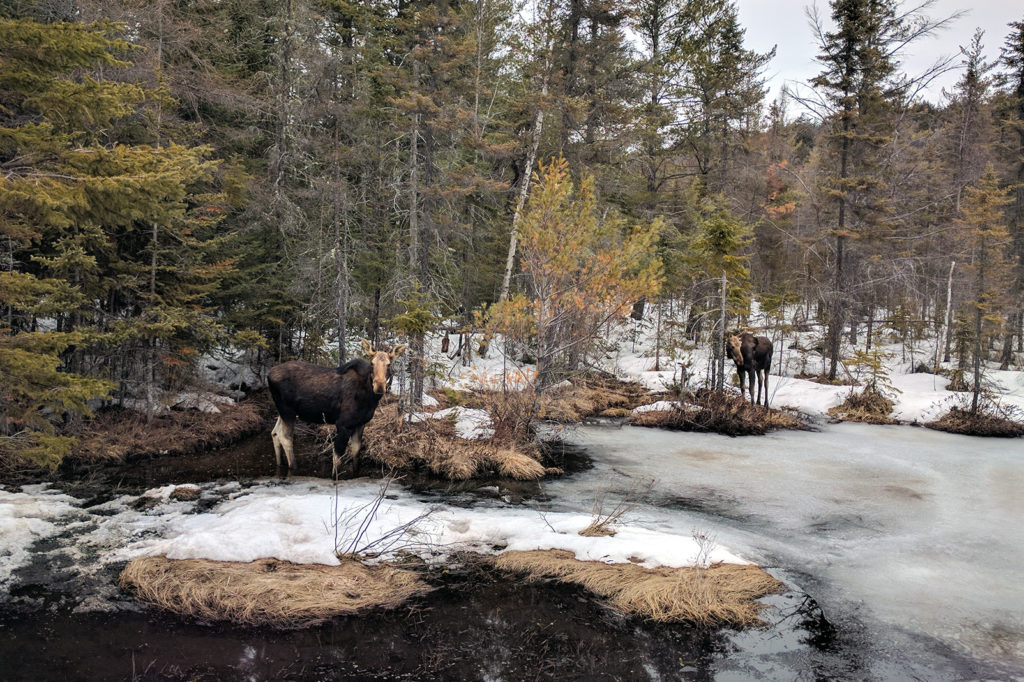 Spring is full of new sights and sounds. The spring peepers have returned, filling the evening air with song. Often, they're competing with the amazing bird life. We currently have flocks of red winged blackbirds around the farm and are enjoying their distinctive call. Gold finches and purple finches have taken over the feeder. The great blue herons are back, along with mallards, killdeers and kingfishers. We've seen sandhill cranes, a broad winged hawk, and lots of flickers. It's like greeting old friends as each new bird species returns.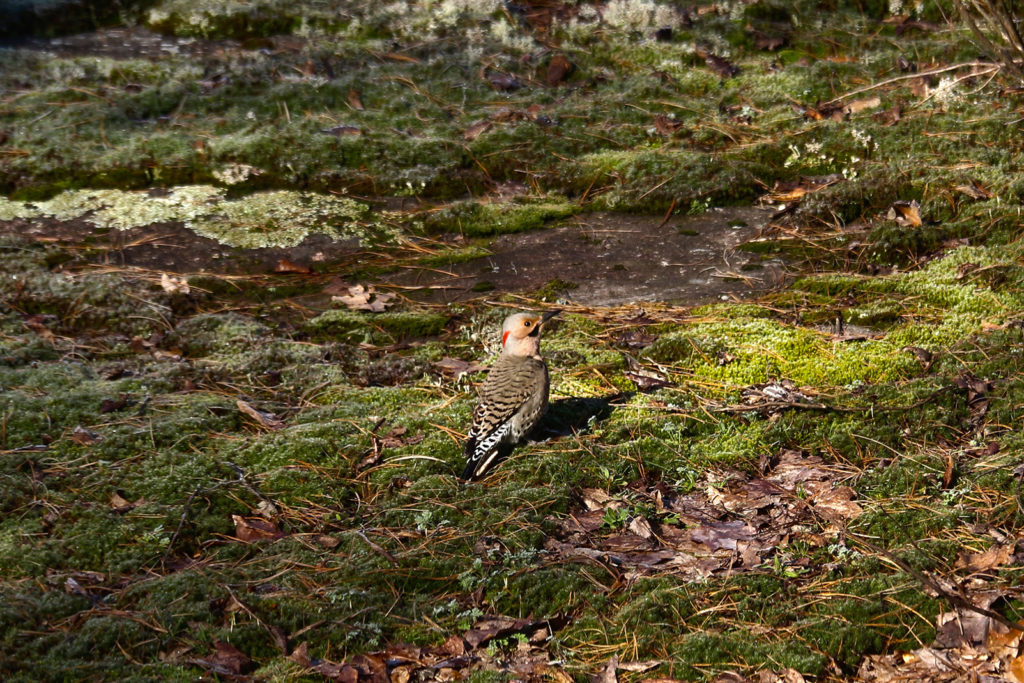 There's always something new to discover on our trails. On a recent hike, Trooper, our Golden Retriever, caught sight of two white-tailed deer and a beaver. But his greatest excitement seemed to be over a last patch of snow on the trail.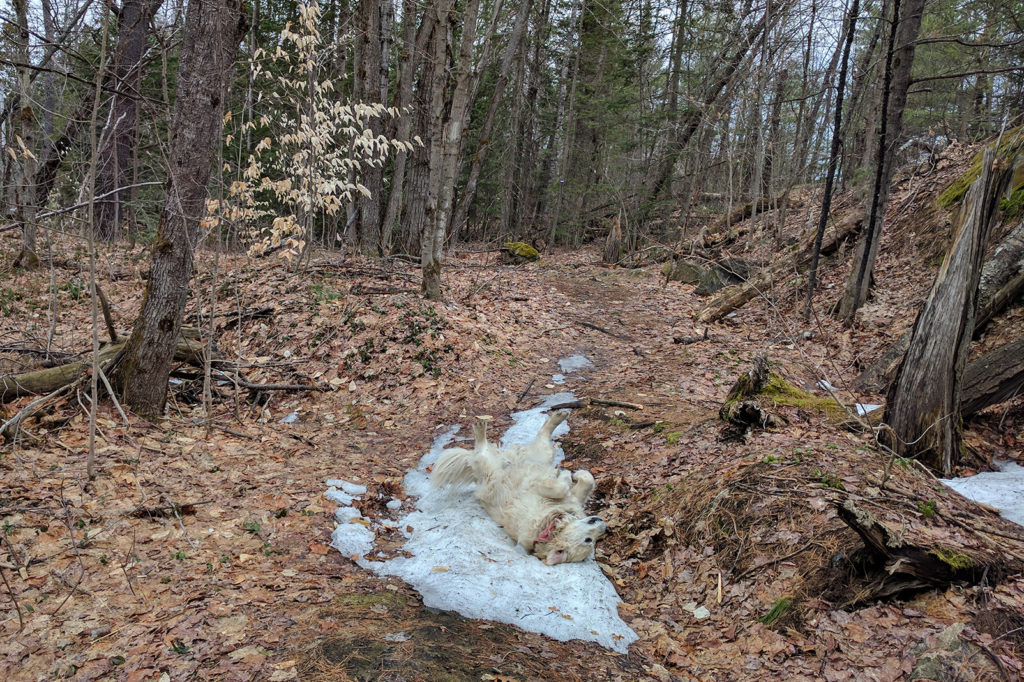 Spring also brings the risk of frost. The farmer runs our sprinkler system to protect the plants from damage. An early hike resulted in this sight. Our blueberry patch was covered in ice from the sprinklers.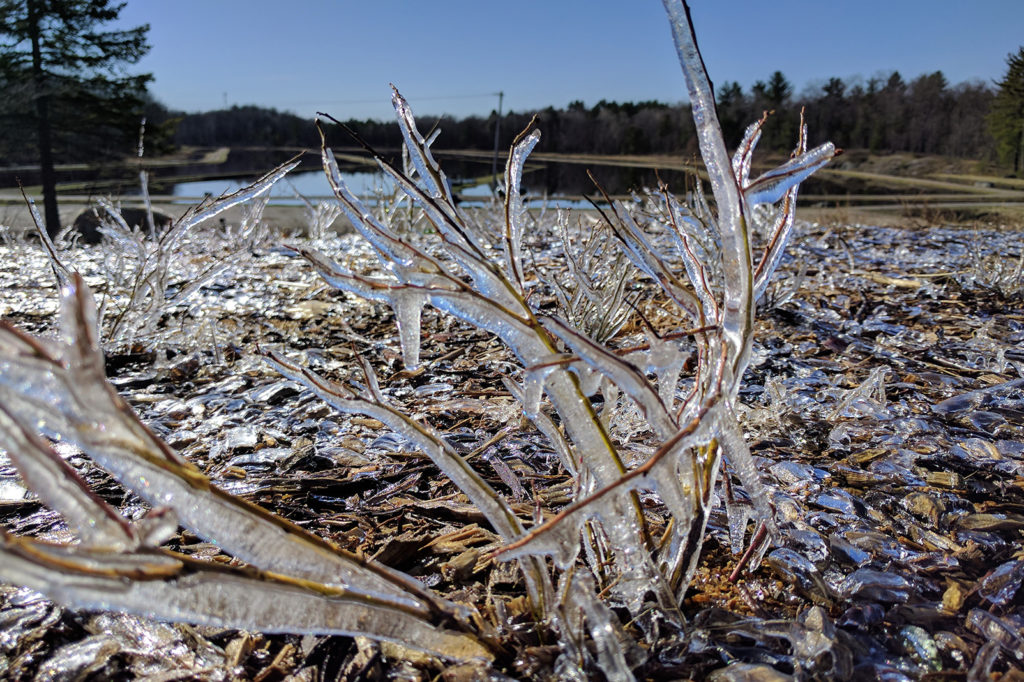 Of course, it just wouldn't be spring without seeing pussy willows. These are growing beside the bridge to Orville Lake Trail.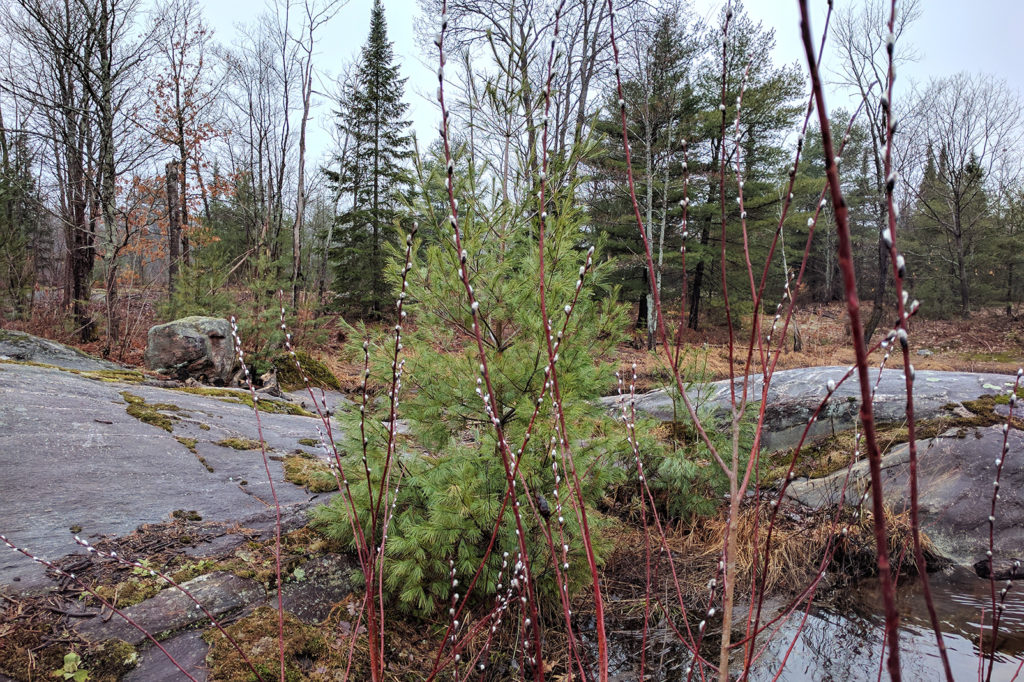 Tomorrow, I'll be out on the trails again. Who knows what I'll discover?