Last updated: June 4, 2015
For current information, click 'What's on Now' (above)
This week we made room for four new tanks that will help us keep up with the increasing demand for our wines. Our Cranberry, Blueberry and Cranberry Blueberry wines are carried by the LCBO, and we ship more wine every year to Ontario wine lovers. Moving 8800 litre tanks around is challenging, but we're looking forward to making more wine! It's been gratifying to discover that people love wine made from native, Muskoka fruit as much as we enjoy making it!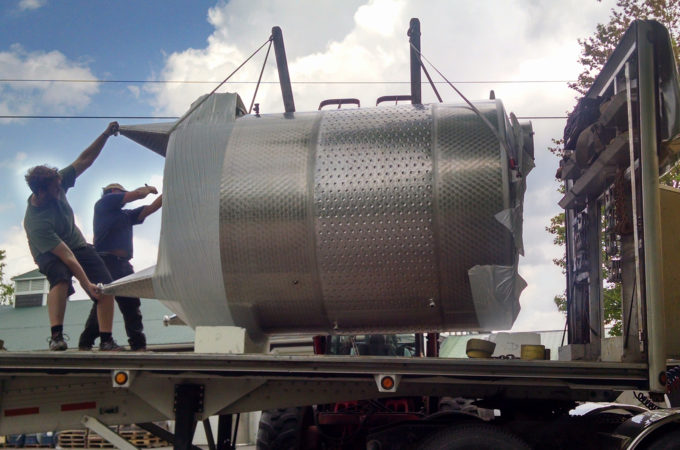 Along with moving tanks, the winery crew has been busy fermenting Cranberry Wine and they just finished bottling our 2014 vintage of Cranberry Blueberry Wine.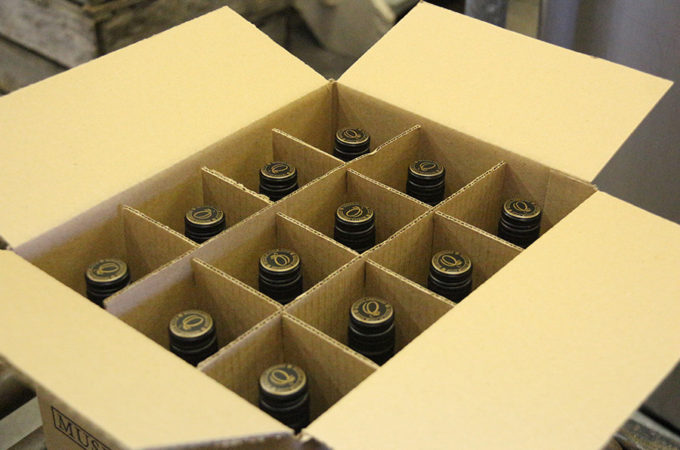 It's time for a well-deserved rest!