Last updated: August, 2016
For current information, click 'What's on Now' (above)
The hiking trails at Johnston's Cranberry Marsh in Bala, Muskoka, Ontario have something for everyone. They vary in length from 1 km to over 7 km and in difficulty from easy to advanced. There are three self-guided tours as part of the system. Some of the trails surround cranberry bogs while others wander through the woods. The variety keeps things interesting, and I find myself out on these trails most days. Even if I hike the same trail for a few days in a row, I always see something different. This hike was no exception.
It was a misty morning, and the moisture in the air revealed spider gardens everywhere on Orville Lake Trail.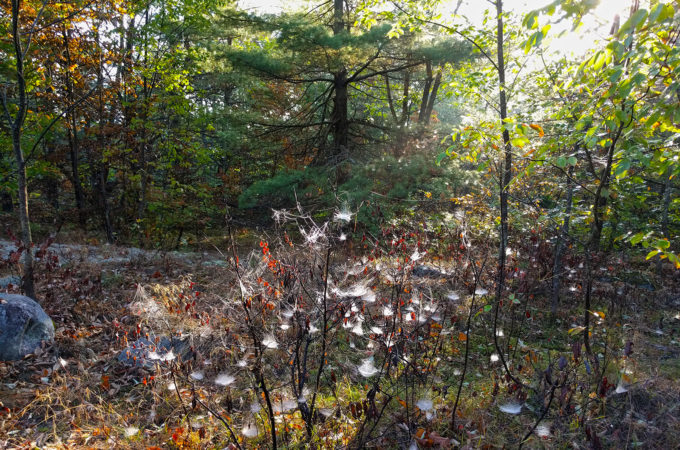 The mist, combined with the dew revealed a sparkling wonder of webs. Having hiked the trail countless times, this is the first time I was treated to this discovery.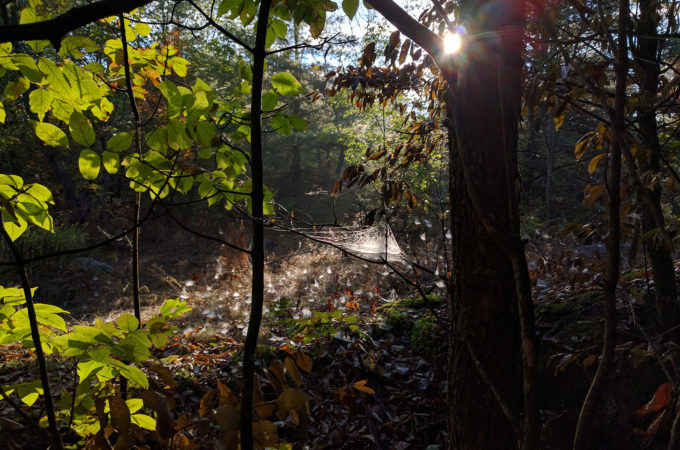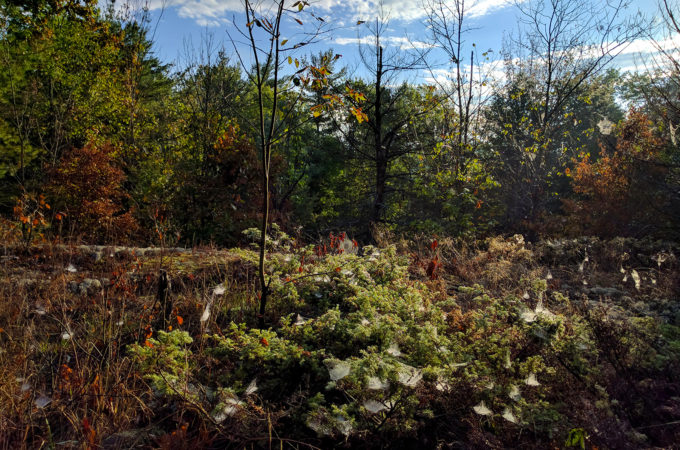 All in all, a beautiful morning and a wonderful hike. I even stopped to record the moment with a selfie 🙂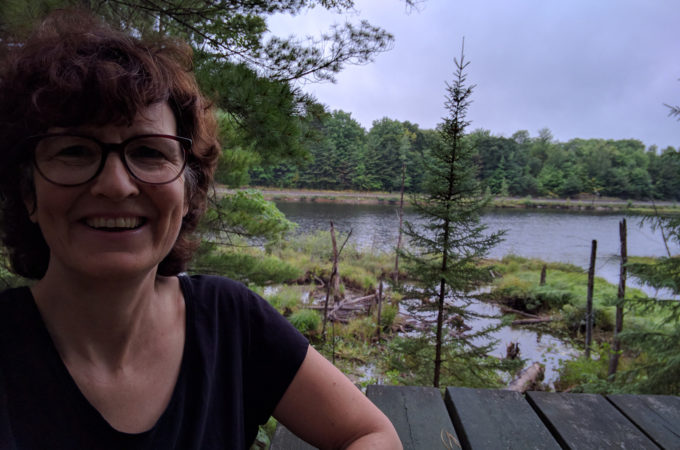 Of course, the story of a hike is better told in pictures. Here are some of the other pictures I took this morning: