Last updated: April 26, 2017
For current information, click 'What's on Now' (above)
Spring often brings bouts of cleaning. In our case, it's brought some major changes for our wine store. Of course, it all started with the floor…
Our store floor has needed attention for some time, but, when you're open every day, year round, it's hard to squeeze in renovations. We decided that the best time would be after our Ice Trail closed, and before Blueberry Hill opened. As with any project, the floor was only the beginning.
The conversation between the farmer and his wife went something like this:
"Well, if we're going to pull everything out to do the floor, maybe we should touch up the bar while we're at it. And, if we're going to do something with the bar, we should probably change the cabinets. And, if we're going to change the cabinets…"
"Wait. You're talking about major changes. That means plumbing. And the electrical. Which could lead to a lot more problems. I'm not sure that's a good idea…"
We won't give away who won the argument, but our store is currently undergoing a major transformation – new floor, paint, cabinets, plumbing, electrical … and that's seems to be just the beginning.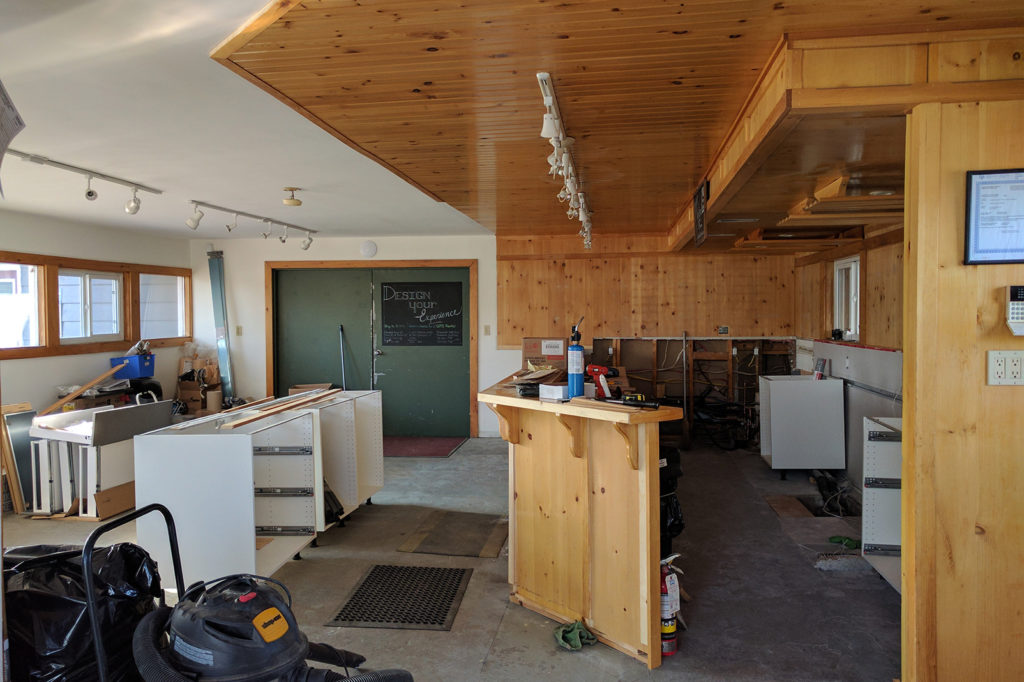 While we're renovating, we've created a temporary, pop-up store in the winery.
We can't wait for the 'big reveal!' We hope you'll come visit us this summer to see the changes!