We love sharing what we do!
Bog to Bottle Tour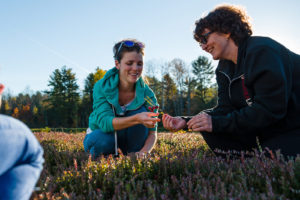 Available Year Round, Daily @ 11, 1 & 3
Canadian Signature Experience! Tour and taste on a guided journey from cranberry bog to award-winning wine.
guided farm tour & tutored wine tasting
Daily @ 11, 1 & 3
Dress for the weather and for walking outdoors
DROP IN – reservations not required
Please arrive 15 minutes early
There's always something new to discover as seasons and vintages change!
Seasonal Variations
Fall Harvest Happenings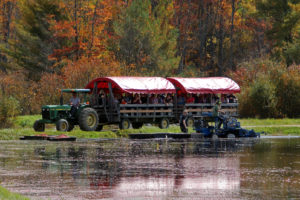 WAGON TOURS

Avail during the Harvest Season
guided Wagon Tour of the South Marsh (allow 20-30 minutes)
At harvest, this is the 'Bog' part of our 'Bog to Bottle Tour'
Weekdays – 11, 1 & 3
Weekends – all day (10 am – 4 pm)
DROP IN – reservations not required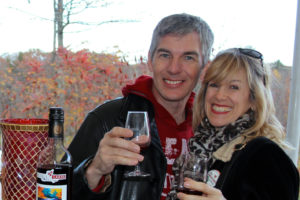 WINE TASTING

always available!
this is the 'Bottle' part of our Bog to Bottle Tour
format can vary through harvest
DROP IN – reservations not required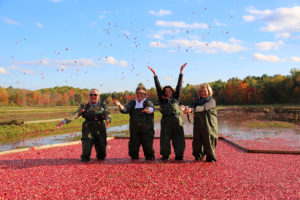 CRANBERRY PLUNGE

Avail during the Harvest Season
Weekdays – reservations required
Weekends – Drop in only
Sizzling Summer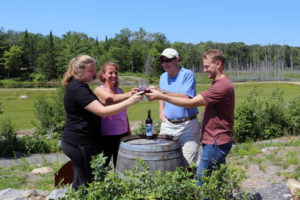 BLUEBERRY SEASON!

July – September
Discover this cranberry cousin as the Bog to Bottle Tour includes a guided walk to Blueberry Hill (allow 30-45 min) and featured blueberry tastings (allow 30 min)
Sweet Spring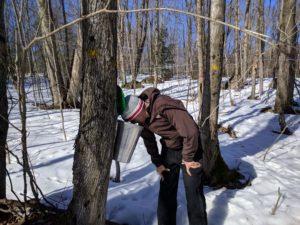 MAPLE SEASON!

March – April
Check out the 'sweet water' harvest as the Bog to Bottle Tour takes you on a guided walk to the sugar bush (allow 45-50 min) followed with special maple tastings (allow 30 min)
Wonderful Winter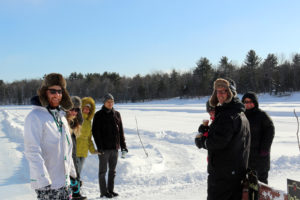 ICE TRAIL OPEN

December – March
Walk through a winter wonderland (allow 30-45 min) and learn what happens to cranberries when it snows. Afterwards, warm up by sampling award-winning Muskoka wine (allow 30 min)