Scroll down for Cranberry Plunge reservation form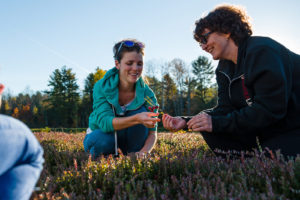 Bog-to-Bottle Tour
Available Year Round
Year Round
Daily @ 11, 1 & 3
$17.00/pp + tax ($20 with souvenir glass)
DROP IN – reservations not required
Please arrive 15 minutes early
Tour and taste on a guided walking journey from cranberry bog to award-winning wine. There's always something new to discover as seasons and vintages change.
Fall Highlights
Harvest Fun!
Avail Oct 5-Oct 27, 2019
Wade into a sea of cranberries!
Weekdays – booking required, times @ 1, 2 & 3 pm (please arrive 1/2 hour early)
Weekends (10 am – 4 pm) – DROP IN ONLY
WAGON TOURS
Avail Sept 28 – Oct 31, 2019
During the cranberry harvest, our Tour is a guided wagon ride around our South Marsh
Weekdays – 11, 1 & 3
Weekends – all day
DROP IN – reservations not required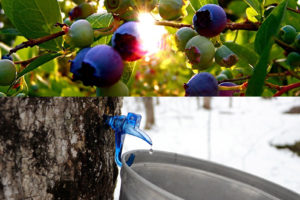 Seasonal Highlights
More reasons to visit!
SUMMER
July – September
Discover this cranberry cousin as the Bog to Bottle Tour includes a guided walk to Blueberry Hill with special blueberry tastings.
SPRING
March – April
Check out this golden harvest as the Bog to Bottle Tour takes in the sugar bush with special maple tastings.
Reserve the Plunge