Scroll down for reservation form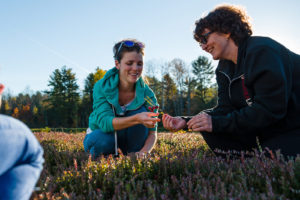 Bog-to-Bottle Tour
Available Year Round
Year Round
Daily @ 11, 1 & 3
$15.00/pp + tax
Tour and taste on a guided journey from cranberry bog to award-winning wine. There's always something new to discover as seasons and vintages change.
Reservation or Drop In
These weekends are Drop In Only:
Sept 22-23
Sept 29-30
Oct 6-8
Oct 12-14
Oct 20-21
Cranberry Plunge
Fall Harvest Fun!
Wade into a sea of cranberries!

(children must be 137 cm or 4'6″ high)
Weekends (Drop In ONLY)
10 am – 4 pm

Sept 29-30
Oct 6-8
Oct 12-14
Oct 20-21
Weekdays (By Appt ONLY – book below)
2 pm & 3 pm
20 spots available for each 1 hour time slot
please arrive 1/2 an hour before your appointment time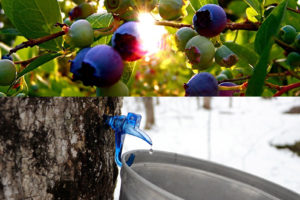 Seasonal Highlights
More reasons to visit!
SUMMER
July – September
Discover this cranberry cousin as the Bog to Bottle Tour includes a guided walk to Blueberry Hill followed by special blueberry sampling!
SPRING
March – April
Check out this golden harvest as the Bog to Bottle Tour takes in the sugar bush with special maple tastings, from sap to syrup to wine!
Reserve Your Tour