Over the years, our wines have won lots of medals, but it's always exciting when it happens!
This year, our wines won 6 medals at the 2019 All Canadian Wine Championships – 3 gold, 1 silver and 2 bronze. That's a pretty great podium result!
AND, our Cliff Jump Cranberry Cider was Speaker's Choice! Want to know more? Read on…
All Canadian Wine Championships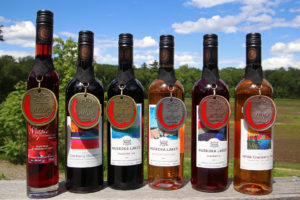 We submitted wines from dry to dessert, and won medals in all categories. Golds went to our Muskoka Red, Cranberry Blueberry Wine and Red Maple Dessert Wine. Georgian Bay Rose won silver, and Cranberry Wine and White Cranberry Wine earned bronze medals.
According to Wendy Hogarth, owner and sommelier, "Our current vintages are some of our best ever. We couldn't be happier with this result."
Established in 1981, the All Canadian Wine Championships has been judging wines from across Canada for 39 years. Judges include wine writers, sommeliers and accredited wine judges from coast to coast.
Submitted wines are sorted, wrapped and assigned to the appropriate panel for assessment. Using a 100 point scale, entries are scored on sensory components, varietal character and structural soundness.
Speaker's Choice!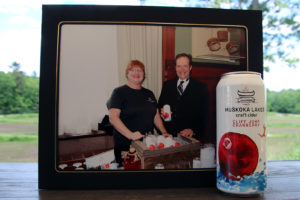 We got even more great news after attending the 5th Annual Ontario Craft Cider Tasting at Queen's Park. The event was hosted by the Honourable Ted Arnott, Speaker of the Legislative Assembly of Ontario. At the event, Ontario Craft Cider Association members were invited to sample ciders from across the province with regional MPPs. Afterwards, a ballot determined Speaker's Choice and People's Choice. The two winning ciders were to be featured at the Legislative Assembly dining room for the upcoming year.
Our Cliff Jump Cranberry Cider was selected Speaker's Choice! For the next year, this Muskoka cider will be served at Legislative Assembly events.
Cheers!