Last updated: Summer, 2018
For current information, click 'What's on Now' (above)
There are lots of reasons to visit us – all year round! – but summer has it's own special appeal. It's a beautiful season in Muskoka with boating, swimming, evenings with family and friends and time to make new discoveries. Put Muskoka Lakes Farm & Winery on your 'must do' discovery list for summer 2018! Here are 7 reasons why: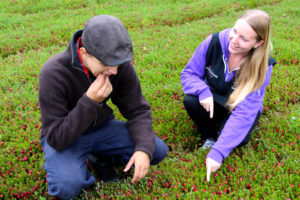 Three times a day (11, 1 & 3) we take visitors on a guided journey following cranberries from the peat bog where they grow to the wine we craft from them. And we make it easy – you can drop in or book ahead.
This tour is so special, it's been designated a Canadian Signature Experience, an Ontario Signature Experience and a Muskoka Signature Experience! During the summer, this walking tour is about 1 km in length and takes about 30 minutes. Afterwards, sample all our current wine vintages with our knowledgeable staff. The wine tasting takes about another 30 minutes. We recommend visitors allow 1 1/2 hours for the Bog to Bottle tour.
Do you have a special group or occasion? We'd be happy to talk to you about a custom experience for groups big or small.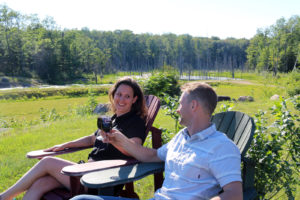 Summer is blueberry season! These famous cousins (cranberries and blueberries) are Muskoka's two native fruits. Blueberry Hill is a scenic outlook of the farm where we're experimenting with various aspects of blueberry cultivation. Follow the winding trail to the top and relax in a Muskoka chair overlooking blueberries and cranberries.
You can also discover Blueberry Hill on our summer Bog to Bottle Discovery. From July 21 – Sept 9, our daily tour includes a detour to the top of Blueberry Hill. It's followed by a special tasting of blueberry products and, of course, blueberry wines!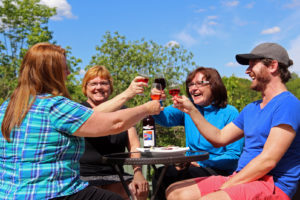 Our patio is a great place to relax and enjoy wine & cheese all while overlooking our scenic farm. Our commitment to serving only Ontario products has earned us a FeastON certification. Cheers!
4. Blossom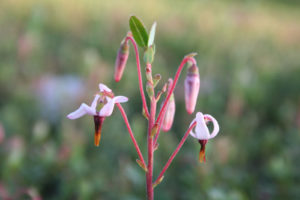 From late June into July, cranberries are in bloom. Did you know the blossom gave cranberries their name? Early settlers thought the blossom looked like the head of the native sandhill cranes, so they called them 'crane berries.' These small, delicate flowers are beautiful to behold!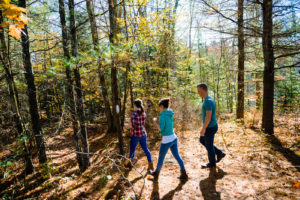 The Cranberry Trails are a great way to explore some beautiful areas on the farm. Pioneer trail takes you through what's left of the original homestead. It's amazing to see how the forest has reclaimed this period of history when settlement of Muskoka was attempted through land grants. Orville Lake Trail is a treasure trove of 'eco fact' signs. Medora Creek Trail goes by a natural, wild cranberry bog. Cranberry Trail is a self-guided tour of cranberry growing.
There are also three geocaches hidden on the farm, so you can try high-tech treasure hunting. And, with a kids' pass, children can borrow a net to go 'critter catching.'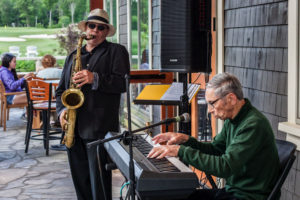 This summer, you can enjoy two weekends of Jazz on our patio. July 21 & 22 and August 25 & 26 are the dates to mark on your calendar!
7. Muskoka Sangria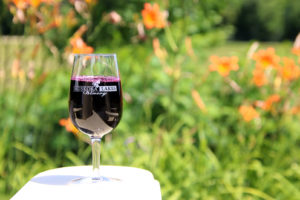 Our featured drink for summer is Muskoka Sangria! It features our Cranberry Blueberry Wine and it's the perfect summer sipper. Pull up a Muskoka chair and enjoy the view!
See you this summer!